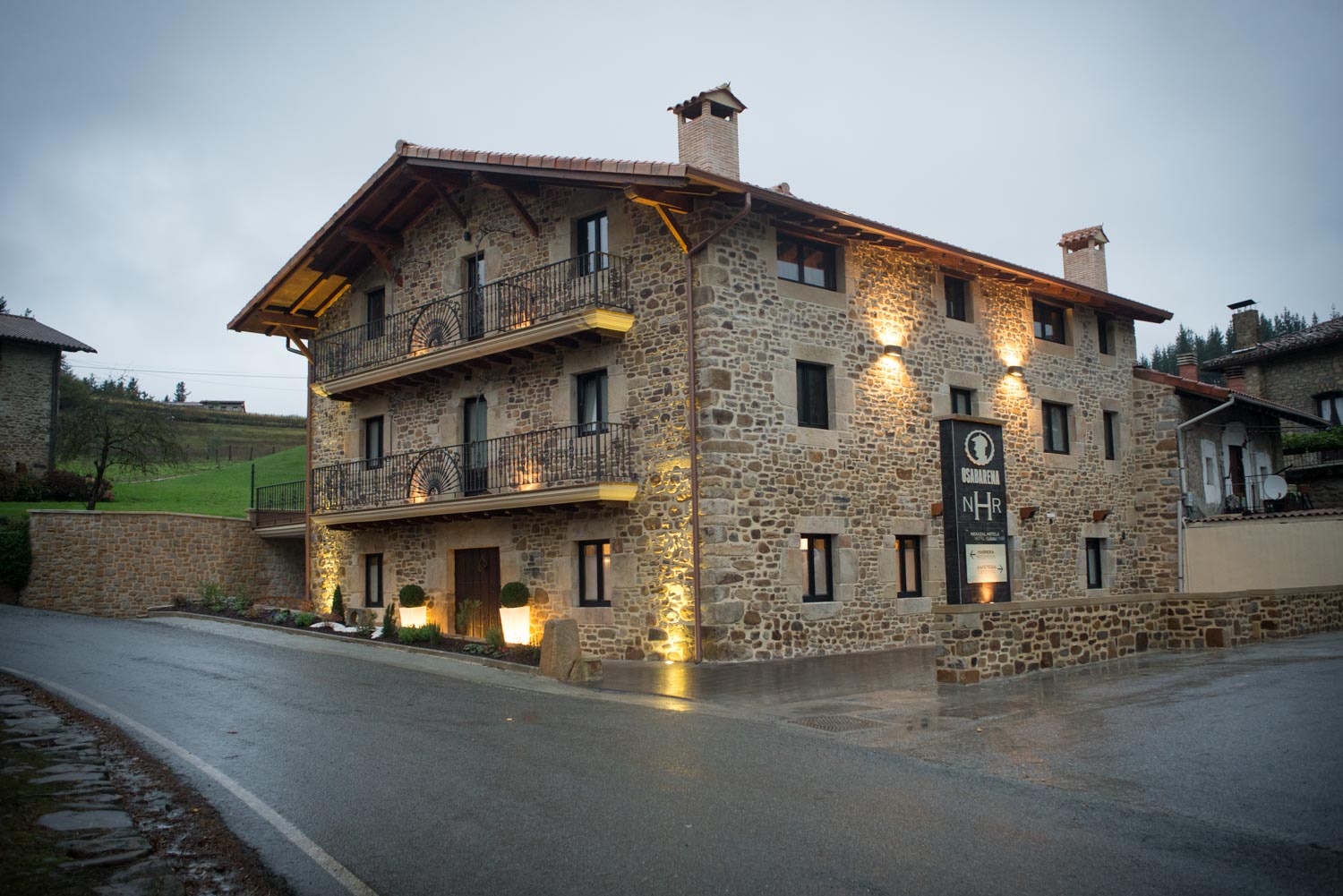 OSABARENA is a charming little hotel in the neighbourhood of Murueta, in Orozko, just 2km away from one of the main motorway junctions of the Basque Country.
Situated beside a small gem of the Renaissance period (the 16th century church of Saint Peter) and surrounded by a small group of hardly a dozen houses, it is a traditional Basque country house which has been restored with love and care in order to offer a modern and friendly accommodation.
The rooms are spacious and charming; with a great deal of attention to detail, they are fresh and pleasant.
There is a common area around a fireplace, in the style of the traditional home, but with the décor and comfort of the 21st century.
On the outside, there is an open-air terrace, which is next to a small square where you will always find available parking space and there is also a green area with swings.
It is an ideal setting to visit the Basque Country, go for walks in its mountains, try our cuisine, or if you are here on a business-related trip, to relax after an exhausting day.
The hotel sits on the hillsides of Biscay, at the gates of the Basques' magical mountain (Gorbeia) and at the same time, is only 15 minutes away from Bilbao on the motorway.
OSABARENA means 'Uncle's House' in Basque. The name pays homage to its former owner because this house was an active country house, like many others that were built in our land from the 15th century onwards, and which up to the arrival of the industrial revolution, made up the essence of the Basque society and way of life.
The main door, which dates, remains as a living testimony of those times and serves as a tribute to our uncle and to all those who have lived in this house over the centuries, keeping it standing, and thus contributing to preserve the landscape and nature of the environment.